Over 10% of the United States population has diabetes, a chronic disease that can cause serious complications when not properly managed.
New York Medical and Vascular Care
Cardiologists, Vascular Doctors, Podiatrists, Gastroenterologists, Physical Therapists, Pediatricians, Internal Medicine and Family Medicine Physicians Serving Patients in Sheepshead Bay, Marine Park, Flatlands & Midwood, Brooklyn, New York, Astoria Queens, New York, & Manhattan, New York
"*" indicates required fields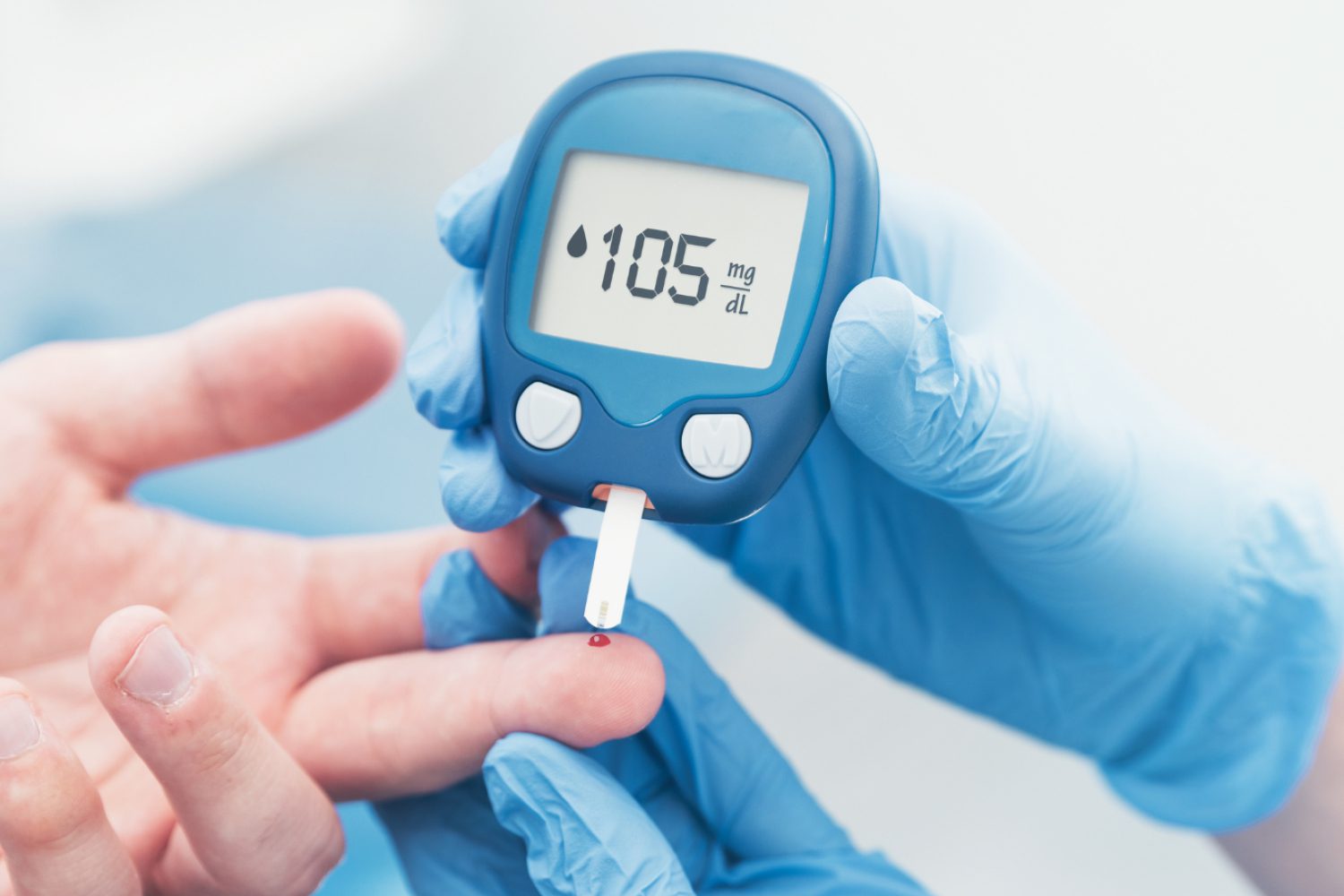 At New York Medical Vascular Care, we serve patients of Astoria, Queens, and Sheepshead Bay, Midwood, and Marine Park/Flatlands of Brooklyn. Our highly trained medical staff can diagnose and treat diabetes to enhance your quality of life. To get screened for or better manage your diabetes, schedule an appointment with New York Medical Vascular Care by phone or book online today.
Over 10% of the United States population has diabetes, a chronic disease that can cause serious complications when not properly managed.
What is diabetes?
Diabetes is a chronic health problem in which your body doesn't regulate blood sugar very well. It may occur when you don't produce enough insulin or your body doesn't respond well to insulin. When blood sugar levels remain too high, serious health problems can develop. Diabetes management with New York Medical Vascular Care helps prevent complications.
What are the different types of diabetes?
Different types of diabetes you might experience include:
What are my wound care treatment options?
Advanced wound care treatments available at New York Medical Vascular Care include:
Type 1 Diabetes
If you have Type 1 diabetes, your body doesn't produce enough insulin. Insulin is a hormone that moves sugar from your blood into other cells within the body. Type 1 diabetes often appears during childhood.
Gestational Diabetes
Gestational diabetes happens to some women during pregnancy. While the condition might disappear after delivery, these women have a higher risk of developing Type 2 diabetes.
What are the risk factors for diabetes?
Anyone can develop diabetes, but some are at higher risk. Examples include being overweight, having a family history of diabetes, older age, physical inactivity, high cholesterol, high blood pressure, and polycystic ovary syndrome in women.
Uncontrolled diabetes can cause heart, kidney, nerve, eye, and foot damage. It may also lead to skin problems, hearing impairment, depression, and dementia. Properly controlling blood sugar when you have diabetes is the best way to avoid complications.
Do you experience leg fatigue, cramping, and pain? You might have Peripheral Vascular Disease.
Ask us how we can help today.
Type 2 Diabetes
With Type 2 diabetes, your body produces insulin but can't properly utilize it, which often leads to higher-than-normal blood sugar levels. Type 2 diabetes is more common in people over age 40.
Prediabetes
Prediabetes is a condition that occurs before developing diabetes. Your blood sugar levels are higher than normal but not yet high enough to be classified as diabetes. Healthy lifestyle changes can reverse prediabetes and lower your chance of developing the disease.
What are the symptoms of diabetes?
If you have diabetes, you might experience some of the following symptoms:
Extreme hunger
Unexplained weight loss
Frequent thirst
Increased urination
Blurry vision
Irritability
Fatigue
Frequent infections
Slow-healing wounds
You may not notice diabetes symptoms, especially in its early stages, so it's important to get screened for diabetes if you're at risk of developing it.
What are my diabetes treatment options?
Your New York Medical Vascular Care provider reviews your medical history and symptoms and uses a blood test to confirm diabetes. They might recommend additional diagnostic tests to detect or rule out other health problems.
Diabetes treatments often include weight loss, healthy eating, controlling carbohydrate intake, regular exercise, and taking oral medications or insulin as needed.
Don't let uncontrolled diabetes cause serious health problems when simple treatments are available. Schedule an appointment with New York Medical Vascular Care by phone or book online today.
What Are the Benefits of Physical Exams?

A physical exam with the board-certified New York Medical Vascular Care staff can help your provider detect or rule out some of the following conditions:
High blood pressure
High cholesterol
Diabetes
Heart disease
Cancer
Obesity
Thyroid problems
Nutrient deficiencies
Arthritis
Osteoporosis
Illnesses and injuries
Asthma and allergies
Preventing or treating these and other health issues is a good way to avoid potentially serious medical problems.