Proper wound care is essential to prevent a slow-healing wound from worsening or becoming severely infected.
New York Medical and Vascular Care
Cardiologists, Vascular Doctors, Podiatrists, Gastroenterologists, Physical Therapists, Pediatricians, Internal Medicine and Family Medicine Physicians Serving Patients in Sheepshead Bay, Marine Park, Flatlands & Midwood, Brooklyn, New York, Astoria Queens, New York, & Manhattan, New York
"*" indicates required fields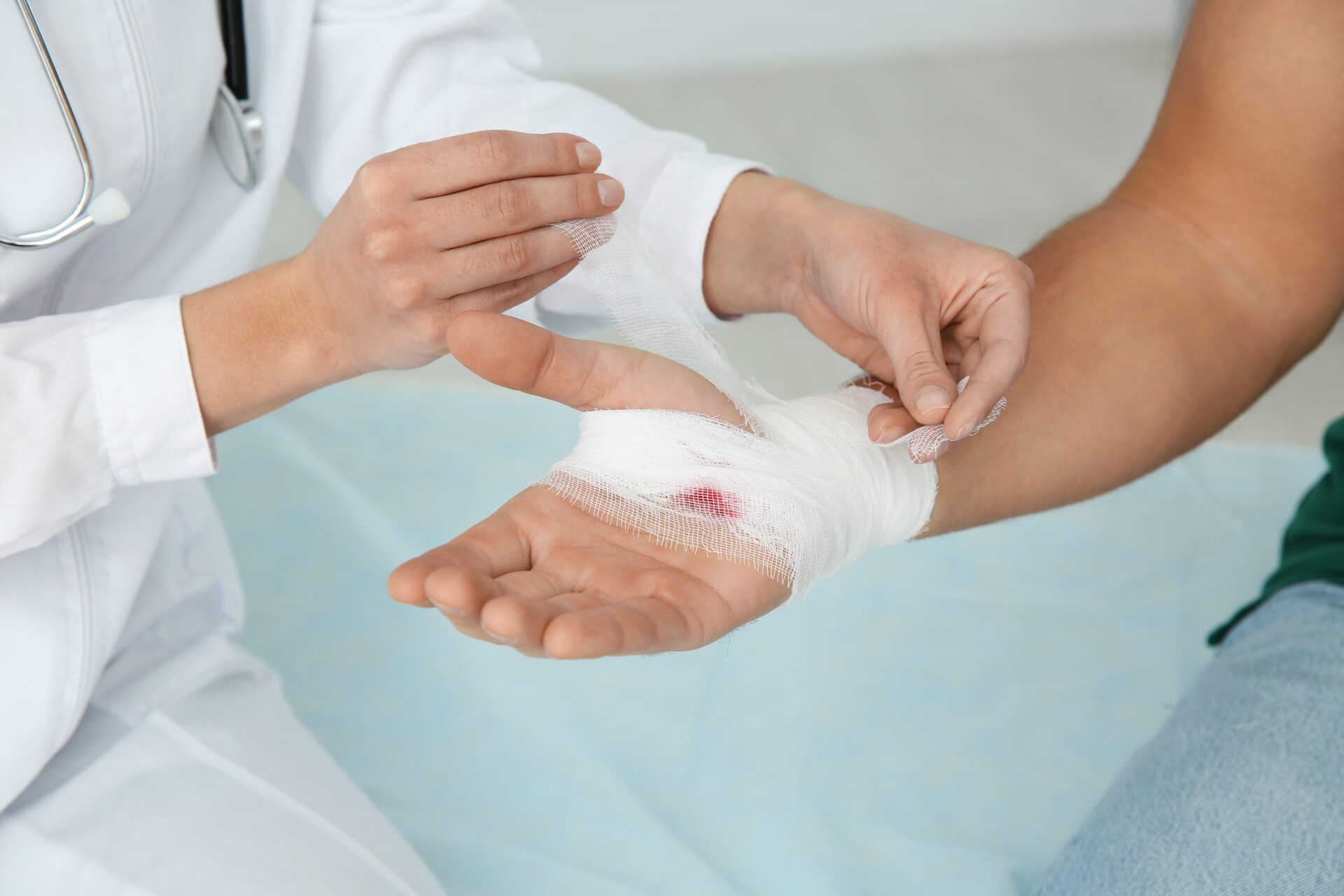 At New York Specialty Clinics, we serve patients in Astoria, Queens, Sheepshead Bay, Midwood, and Marine Park/Flatlands of Brooklyn. Our expert medical team provides advanced wound treatments designed to enhance healing, alleviate pain, and minimize the risk of complications. Schedule an appointment by phone or book online today for specialized wound care.
What is wound care?
Minor wounds often heal on their own in healthy people with strong immune systems. However, severe or slow-healing wounds sometimes require medical attention to reduce pain and speed recovery. Consult the highly trained team at New York Specialty Clinics at the first sign of a non-healing wound.
Why isn't my wound healing quickly?
If you have a wound that's severe or not healing on its own, it might be because lots of bacteria got inside the wound.
Other factors contributing to slow-healing wounds include autoimmune diseases (such as diabetes), poor nutrition, liver or kidney diseases, lung problems, smoking, and obesity. Taking certain medications, undergoing radiation therapy, or chemotherapy can also contribute to slow-healing wounds.
What are my wound care treatment options?
Advanced wound care treatments available at New York Specialty Clinics include:
At-Home Treatments
At-home treatment options include keeping your wound clean, using antibiotic ointments, covering wounds with pads, dressings, or bandages—especially wounds on your feet—and wearing comfortable shoes that fit well.
Physical Examination
Total contact casting consists of a plaster or fiberglass shell you wear around your foot and leg. The cast distributes weight along your entire foot to reduce pressure against a foot wound.
Do you experience leg fatigue, cramping, and pain? You might have Peripheral Vascular Disease.
Ask us how we can help today.
Specialized Dressings
New York Specialty Clinics providers might recommend specialized dressings to help a wound heal faster. Examples include bio-engineered living tissue, skin substitutes, becaplermin (Regranex), multi-layer compression, and negative pressure wound dressings.
Hyperbaric Oxygen Therapy (HBOT)
HBOT at New York Specialty Clinics exposes your body to 100% oxygen at high pressure to naturally speed up healing.
Diet Evaluations
An on-site New York Specialty Clinics dietitian can evaluate your current diet and offer recommendations, helping you control diabetes, eat healthier, and allow wounds to heal faster.
The providers at New York Specialty Clinics personalize each wound care treatment based on the type and severity of the wound. They help you heal quickly with minimal to no pain or downtime.
Don't live with slow-healing or painful wounds when relief is within reach at New York Specialty Clinics. Schedule an appointment by phone or book online for advanced wound care today.
What Are the Benefits of Physical Exams?

A physical exam with the board-certified New York Specialty Clinics staff can help your provider detect or rule out some of the following conditions:
High blood pressure
High cholesterol
Diabetes
Heart disease
Cancer
Obesity
Thyroid problems
Nutrient deficiencies
Arthritis
Osteoporosis
Illnesses and injuries
Asthma and allergies
Preventing or treating these and other health issues is a good way to avoid potentially serious medical problems.